Check out trips from our lovely co-operators in South Iceland
South Coast Adventures, hikes, Snowmobiling and Super-Jeeps Tours
Eyjafjallajökull Snowmobiling
he snowmobile tour is the perfect length of time for first-time riders and individuals looking for a scenic, fun ride, exploring and experiencing the wilderness, glacier and the breathtaking views over South Iceland in good weather.
Eyjafjallajökull and Northern Lights
Hunt the Nothern lights while getting an adventurous Super Jeep ride up Iceland's most infamous glacier volcano! The guides on this tour have much experience in predicting weather conditions and do their best to provide you the Northern Lights experience.
Eyjafjallajökull Volcano
We will drive up the slopes in a highly equipped 4×4 Super Jeep where we will get a great view over the whole area as well as the Westman Islands. From there we will go and explore the wonders that are to be found on the Glacier.
Fimmvörðuháls day hike
The hike through Fimmvörðuháls, from Skógar to Þórsmörk, is one of Iceland´s best known hiking routes.
Highland Snowmobiling
Adventure seekers! Are you looking for some major excitement and want to ride where the pros ride? This is the tour for you – our Highland snowmobiling tour.
Iceland Wilderness Adventure
Our custom made wilderness adventure is a combination of client requests and years of experience. This tour is truly an experience of a lifetime!
Landmannalaugar Super Jeep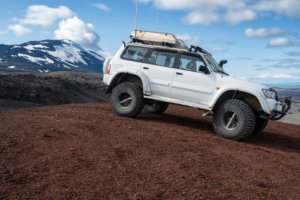 Landmannalaugar Super Jeep Tour. Summer or winter, Landmannalaugar is one of the most beautiful regions of the country. It´s rugged landscape, bubbling hot springs and clear rivers surround you on all sides.
Landmannalaugar Snowmobiling
Don't miss out on the chance to join this phenomenal 2-day snowmobiling tour exploring the majestic region of Landmannalaugar, in the Central Highlands of Iceland.
Laugavegur trekking
This is a long and demanding day, full of exciting highland adventure. But sooooo worth it. Amazing landscape.
Laugavegur – Fjallabak Super Jeep
Do you want to discover Iceland's magnificent highland nature with a local guide leading you to the highlands most scenic spots? Then you have found the perfect trip.
Northern Light Hunt
Our Northern Lights tour will take you for a hunt for this spectacular natural phenomenon. During the winter months the Northern lights, also known as Aurora Borealis, can appear on the nights sky.
Private Glacier Hike
Surrounded by beautiful mountain ranges , the glacier slowly but steadily crawls backwards, giving our experienced glacier guide a new challenge every day!
Private Glacier Lagoon/Jökulsárlón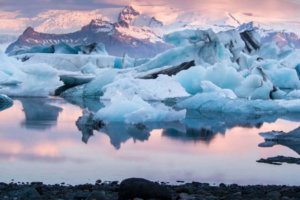 We will go for a drive along the South coast of Iceland and make our way to Europe´s largest glacier Vatnajökull is. There we will explore the wonders of Vatnajökull, including Jökulsárlón, Svínafellsjökull and Skaftafell national park. Don´t miss an opportunity to witness the true force of nature.
Private Hekla & Mælifell
This is truly a voyage you don´t want to miss! With its rhyolite mountains, geothermal areas, black sand desert, canyons, glaciers, volcanoes, waterfalls and so much more…
Private Ice Climbing tour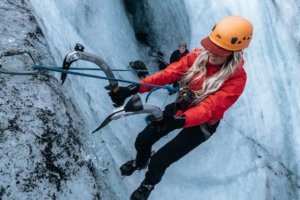 Explore Iceland in a unique way on our private ice climbing tour. It is an adventure you will never forget!
Private Midsummer Golden Circle
The Classic Golden Circle in the midnight sun. Experiencing Iceland at its finest, when there are few people around, nearly no cars on the road and when the nature can overpower the human activity.
Private SouthCoast
Experience the top sights of south Iceland and discover the amazing diversity that can be found here in Iceland. Explore and discover local secrets.
Private Wildcard Adventure
Super Jeep excursion with local guides. This trip offers a unique opportunity and flexibility for you to create your own unforgettable adventure!
Private Þórsmörk Hike
To reach this secluded valley our guide operates a fully equipped 4×4 Super Jeep to get us through the rough highland roads and across various gushing glacial rivers and then we go on a beautiful hike.
Golden Circle
The Golden Circle is one of Iceland´s most famous highlights. Beautiful sceneries, national park, waterwalls, Geysir etc.  7 hour tour where we spot the highlights of Iceland.
Þórsmörk
Þórsmörk is an incredibly beautiful nature reserve, situated in the heart of South Iceland. One of our most popular tours, with so many spectacular hiking options and adventurous rivers.
Þórsmörk and Eyjafjallajökull
Combo Super Jeep tour with Local Guides. We will be exploring the wonders of Eyjafjallajökull form above and below. This tour combines our two best sellers the Þórmörk valley and Eyjafjallajökull glacier tours.
Þórsmörk 2 days/1 night
An amazing two day adventure in Þórsmörk. An incredibly beautiful nature reserve, situated in the heart of South Iceland. One of the most popular place by Icelanders to visit.
Þórsmörk 3days/2 nights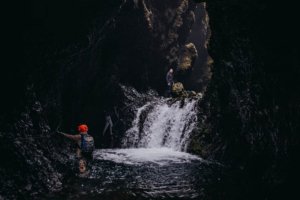 Amazing 3 day and 2 nights adventure in Þórsmörk and surroundings. We explore Þórsmörk in a Super Jeep, take hikes and also visit the Golden Circle with all its gems.
Þórsmörk Hike, bikes and Super-Jeeps Tours
2-Day Þórsmörk Exploration
Get deep into the amazing Thorsmork Mountain Reserve in on e of our super jeeps. A local expert will lead you through Þórsmörk´s spectacular nature. You will enjoy the wilderness of outstanding panoramic views whilst breathing fresh mountain air.
4-Day Iceland Adventure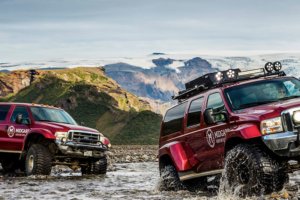 We have put together this 4-Day Iceland Adventure Package that allows you to experience awe-inspiring landscapes along with fun and exciting activities. Super jeep tour, glacier ice-walking, volcanoes and South coast sites. Everything included.
4-Day Northern Lights Adventure
Experience awe-inspiring landscapes along with fun and exciting activities. Super Jeep Tour to Þórsmörk, ice-walk at Sólheimajökull, amazing south coast sites and Aurora Borealis search. Everything is included.
1-Day Fimmvörðuháls Hike
Hike between Myrdalsjökull and Eyjafjallajökull ice caps and encounter awesomely fresh volcanic landscapes.
Soltice Fimmvörðuháls Hike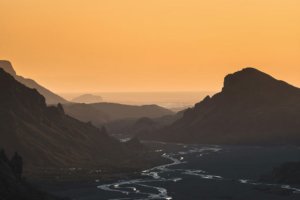 Join us on the famous and breathtaking Fimmvörðuháls Hike between two ice caps and experience the midnight sun along the way.
Hidden Highlands Superjeep Tour
Fjallabak, a magnificent interior region, offers a string of glistening Icelandic gems. Beautifully sculpted landscapes, vivid green with moss carpeting.
3-Day Hiking the Hinterlands
Combining several day hikes allows for the fullest immersion into Iceland's many textures, tones and moods of nature.
1-Day Landmannalaugar
Landmannalaugar is renowned for its rhyolite mountains (in vivid hues of orange, creams and fawns), natural hot springs, and its remote rugged landscape, located in one of the biggest geothermal areas in Iceland.
Meet Eyjafjallajökull Super-Jeep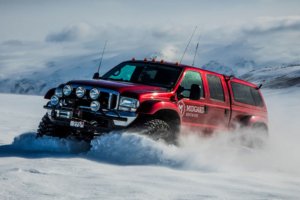 Join us on a super jeep day tour where we you will meet the notorious volcano Eyjafjallajökull that erupted in 2010. We will also visit Gígjökull on the tour.
1-Day Midgard Surprise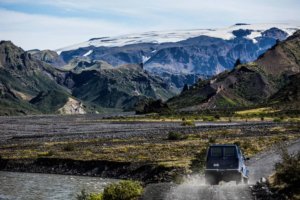 You won't get a better trip than the one we plan according to the prevailing road and weather conditions. Let us make the decision "on the day" and plan the most exhilarating tour while you simply relax and anticipate the wonders to come!
South Coast with Ice-Walk
Atlantic breakers, mighty rivers and glaciers combine to shape this dramatic region. On this tour you will also ice-walk at Sólheimajökull.
South Coast Day Tour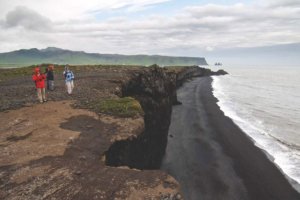 Atlantic breakers, mighty rivers and glaciers combine to shape this dramatic region.
Super Jeep Safari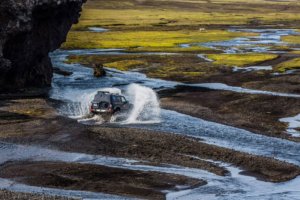 Hop aboard this ultimate super jeep safari where we take you to some of the most thrilling natural attractions in south Iceland. This is the perfect tour for those looking to experience Iceland's unique nature and the thrill of crossing rough terrain in a super jeep.
1 Day Þríhyrningur Bike
Enjoy a fat bike tour in the beautiful Þríhyrningur mountain area in South Iceland. A four hour bike tour in magnificent area.
Þríhyrningur Hike
A most rewarding hike to the 3 summits of beautiful Þríhyrningur mountain. This is a short afternoon hike, total hiking time is approximately 2,5-3 hours.
Þórsmörk Hike
Get deep into the amazing Thórsmörk Mountain Reserve in one of our super jeeps and, with a local expert and enthusiastic guide, enjoy its spectacular nature on a hike!
Þórsmörk Super Jeep
Þórsmörk will provide you with an experience of a lifetime, surrounded and enclosed by volcanic glaciers, the ultimate in rough terrain and mind-blowingly beautiful wilderness, in any season of the year.
Glacier Kayak Adventure
A splendid way to enjoy the world famous Vatnajökull National Park. An unforgettable trip with panoramic views of surrounding mountains and glaciers.
Glacier Hike and Ice cave tour
A lovely hike and adventure tour where IceGuide certified glacier guide will take you to visit a natural ice cave and explore Vatnajökull europe's biggest glacier.
Glacier lagoon kayaking
An amazing trip where you paddle on Jökulsárlón Glacier lagoon by the icebergs that are floating on the lagoon. A fantastic experience in Icelandic nature.
Blue Ice Cave Adventure
Experience a unique natural ice cave in the wonders of Vatnajökull glacier, Europe's largest glacier. Includes Super Jeep ride with a glacier trained local guide.
Crystal Ice Cave Adventure
A great trip for those who want to visit and ice gave and have an unforgettable experience. Included a Super Jeep ride and guidance with a local guide.
Glacier Adventure Tour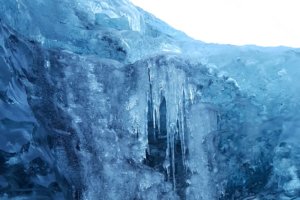 Glacier walk and Ice exploring. An amazing tour for adventurous travelers that want to get away from the crowd and get into the magical world of Vatnajökull glacier.
Ice Climbing – Vatnajökull
A 4×4 drive to Europe's largest glacier, Vatnajökull, boat ride and ice climbing. A trip with a well-trained local guide and only available for short period of time.
Vatnajökull Glacier Walk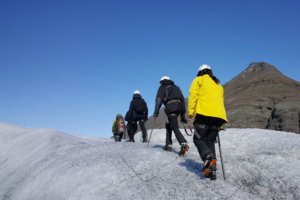 Experience the wonders of Vatnajökull glacier on foot. An amazing guide will take you on this unforgettable journey. A superjeep ride is also included in the price.
Airplane and Helicopter Tours
Black Sands and Riverbeds
An amazing airplane ride where you fly over the black sands and ash that covers the south coast of Iceland. A vast of black sand beaches and numerous small rivulets.
Fagradalsfjall Volcano
Experience the size of the most recent eruption site in Iceland. The Ultimate Volcano Helicopter tour and fly over Fagradalsfjall eruption area on the Reykjanes Peninsula.
Glacier Edge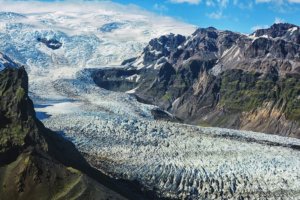 Get airborn and explore the many outlet glaciers of Europe's largest glacier, Vatnajökull from the sky on this stunning 30 minute air tour!
Grímsvötn Eruption Site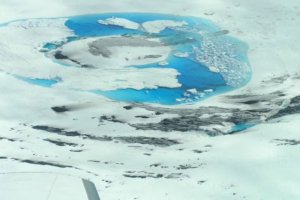 View one of Iceland's most active volcanoes in Iceland the fearsome and majestic Grímsvötn in Vatnajökull, Europe's larges glacier!
Laki Craters and Surroundings
Witness Iceland's largest volcanic crater chain from above, the only way you can really see its true size, on this 40 minute air tour over Vatnajökull National Park.
Landmannalaugar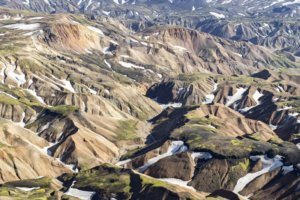 From highland nature reserves to serene lakes and volcanic craters, this is an epic journey of aerial sightseeing, exploring the vast wilderness of Iceland's unspoiled highlands.
Scenic Skaftafell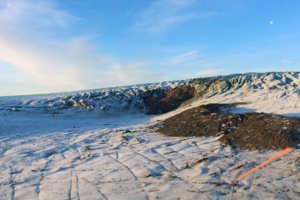 On this scenic air tour, we explore the majestic vistas surrounding the Skaftafell National Park area, home to some of Iceland's biggest glaciers,  Vatnajökull.
Scenic Skaftafell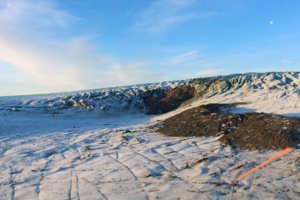 On this scenic air tour, we explore the majestic vistas surrounding the Skaftafell National Park area, home to some of Iceland's biggest glaciers,  Vatnajökull.
The Lagoon and Highest Summit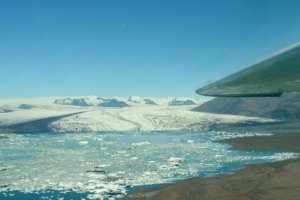 Three in one – view Iceland's highest point Hvannadalshnjúkur, the beautiful black sand Diamond Beach and the stunning Jökulsárlón glacier lagoon in one flight.
Northern Lights Luxury Yacht
Join Harpa Yachts for a cozy evening cruise from Reykjavík Old Harbour in search of the natural phenomenon called Northern Lights, or Aurora Borealis.
Zipline, Vík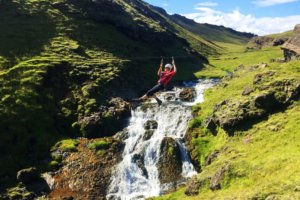 Easy and fun tour for the whole family. The trip in total takes around 2 hours, with guided hiking and four ziplines, 30 – 240 m. The tour begins and ends at Norður-Vík, hostel in Vík. Departures are daily, multiple times a day.
Airport Transfer
Private pick up and drop of at Keflavik International Airport. Save time and get personalized service and book a ride from the airport with our spacious comfortable car